Divine Chocolate
Divine Chocolate was founded by the Ghanaian cooperative Kuapa Kokoo Farmers Union (KKFU) as a way to increase profits from their cocoa and their knowledge of the chocolate market. Divine Chocolate is dedicated to openly communicating their support for WER and gender equality, through distinctive packaging, public campaigns and consumer-orientated events. This fulfils Step 5: Communicate how adverse impacts are addressed of the Gender-Responsive Due Diligence process
Communication activities
The Empowering Women chocolate bar was launched in 2017 to mark International Women's Day. This emphasises their commitment to supporting gender equality in cocoa farming. The packaging includes a story of individual women farmers inside the wrapper as a way of highlighting the work these women do.
Campaigns and events are another major part of Divine Chocolate's campaign for WER and gender equality. In 2018, the enterprise launched a multi-platform, multi-partner (over 400 in total) campaign championing women's empowerment. Their specific aims were to reach new audiences through creatively delivered messages and engage retail customers and consumers.
Impact and annual reports are where Divine Chocolate actively communicates the impact of the work that they, and KKFU, do. This has culminated in multiple reports, with the most substantial being their 2017 report:  Empowering the women cocoa farmers of Kuapa Kokoo which detailed 20 years of progress towards gender equality in the cocoa sector.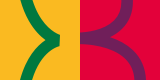 "Divine Chocolate is dedicated to openly communicating their support for WER and gender equality, through distinctive packaging, public campaigns and consumer-orientated events."
According to Divine Chocolate's annual 2018-2019 impact report, their main successes are in terms of business growth and social impact.
Business growth: Divine chocolate is now one of the largest suppliers of Fairtrade chocolate in the UK. From 2017-2018, the enterprise earned £15 million, while sales in the US surpassed the US$11 million mark for the first time.
Social Impact: 20 years since the establishment of Divine Chocolate, the enterprise delivered over £3.2 million in support of their farmers in Ghana, excluding the benefits brought by Fairtrade. Their sustained focus on WER means that women farmers have also majorly benefited from this success.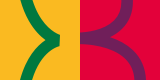 "Due to initiatives such as introducing quotas, 35% of Kuapa Kokoo's membership are now women; it has had two elected women presidents, half their national executive committee are women, and women hold elected positions throughout the organization."
– SOPHIE TRANCHELL, Former CEO, Divine Chocolate
Application to other enterprises
Divine Chocolate is a highly developed and successful social enterprise, in terms of their impressive business results and their positive social impact. This was all done with a gendered lens, which benefited both their business and social impacts. Other enterprises across sectors should apply a similar lens and dedication to Gender-Responsive Due Diligence in order to garner success in both avenues.
This case study was written in collaboration with Plan International and Partnering for Social Impact.