Women are often disproportionately affected by adverse business practices, which warrants a due diligence process that responds to their specific needs. GRDD is based on the recognition that human rights violations are not gender neutral and should not be treated as such. GRDD builds on HRDD by using the same six step framework as presented in the OECD Guidance for responsible business conduct. While in a regular HRDD process gender might be added as a standalone theme, GRDD incorporates gender throughout all of the steps and activities of the due diligence process.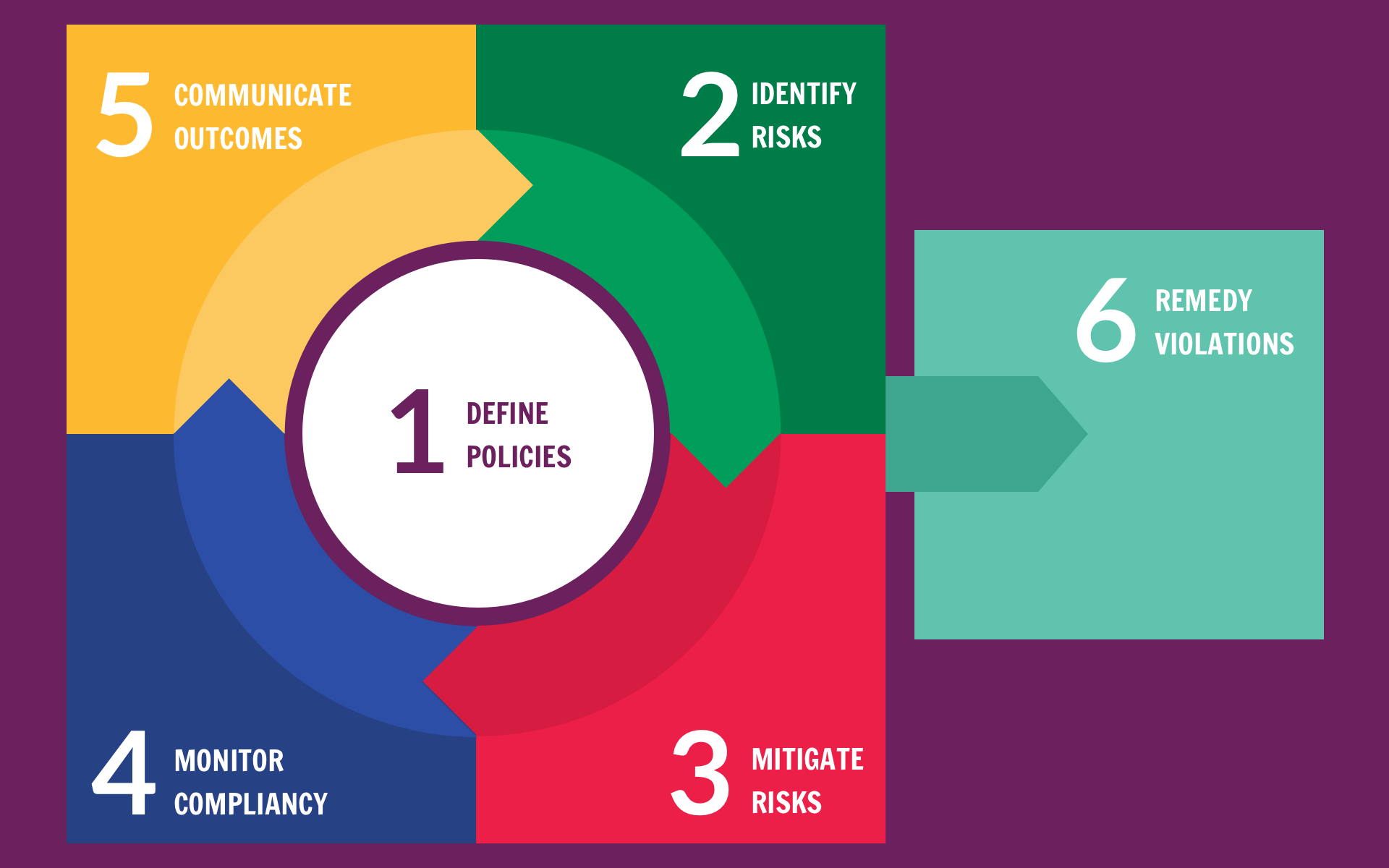 The use of gender on this platform
Gender and sex are not the same.
Sex points to different biological characteristics of females, males and intersex persons. Gender refers to the socially constructed roles and expectations of people. Gender affects all aspects of an individual's life experience, including legal, economic, environmental, social and cultural aspects.
We define "gender-responsiveness" primarily in terms of women's resilience, given that adverse impacts across businesses disproportionately affect women. All references to women can be understood to include girls as well as women who are transgender and cisgender.
A high-level overview of the 6 steps of GRDD:
All steps are explained in greater detail on the Implement part of the website. Here you can also find examples, case studies and practical resources for each step to further support your GRDD process.