The UK based MM Flowers transparently communicates about their projects, policies, practices and commitments. Gender equality is an important topic in their communication strategy, which is why they are the case example for Step 5: Communicate How Impacts Are Addressed of the Gender-Responsive Due Diligence process.
Since its establishment in 2007, MM Flowers has vowed to conduct business sustainably, transparently and innovatively. They ensure that their suppliers, retailers and employees uphold these values through open communication. MM Flowers is collaborating with Fairtrade Foundation, Tesco, The Co-operative Group, Marks and Spencer, Fairtrade Africa, The Food Network for Ethical Trade and Women Working Worldwide in a new programme from July 2020 till June 2021: Building Resilience in Flower Supply Chains. Although it is a new programme, its goals and commitments have been widely broadcasted. It aims to remediate the devastating impact that Covid-19 has had on the East African flower sector and build resilience for any future pandemics.
The implementation of the programme consists of various aspects:
Training workers on the importance of gender equality in relation to the impacts of Covid-19, to ensure they are more aware of and better equipped to address gender-related issues;
Providing healthcare support to workers on both Fairtrade and non-Fairtrade farms, including distributing health packages, which include masks, sanitiser, paracetamol and soap, to those at the farms who need it most;
Introducing kitchen gardens that provide workers with reliable access to food for themselves and their families and piloting the development of nutrition gardens at four farms;
Conducting research into the economic resilience of flower workers and looking for ways to support income generation especially for women and people with disabilities.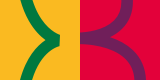 "MM Flowers has vowed to conduct business sustainably, transparently and innovatively. They ensure that their suppliers, retailers and employees uphold these values through open communication"
Activities and achievements
Annual statements
MM Flowers makes an annual Modern Slavery Statement that openly details their commitments across their company to eradicate adverse social impacts and the ways in which they implement these commitments. This is done through detailing all information related to their business, supply chain, due diligence and monitoring, policies and practices as well as an assessment of the modern slavery risks within their own supply chain. It is with this transparency that MM Flowers ensures that they remain committed to responsible business conduct.
Business growth:
The Covid-19 pandemic has severely affected the flower sector especially in East Africa. This programme will help farms to keep running their day-to-day business, as many have been forced to cease operations. Farm workers will be better able to deal with the current pandemic and any other issues that may arise which allows retailers to have a sustainable and secure supply of flowers. This will all majorly contribute to the financial stability of both the workers and the business.
Social Impact:
Because women have been the most severely affected, not only by this pandemic but also by the general adverse business practices,  the programme uses a gender lens for all of the activities planned . Moreover, they focus on building resilience, not just for the workers' short-term needs, but also safeguarding their livelihoods and wellbeing in the long run. This programme will also:
Benefit 100,000 women and families.
Reach 150,000 people with their awareness raising campaigns to spread key health information to communities.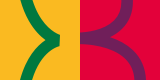 "In the longer term, this programme will support the Kenyan flower sector to become more sustainable and more resilient to shocks like Covid-19, while protecting the security of the flower supply chain for UK retailers."
– Tomilola Ajayi, Senior Media and Communications Manager, The Fairtrade Foundation.
Application to other enterprises
MM Flowers has demonstrated the benefits of Step 5 of the Gender-Responsive Due Diligence process, whereby open communication from an enterprise allows for accountability. Other enterprises should also apply this detailed approach to communicating about commitments and go even further than MM Flowers by being more gender-responsive. This can include an annual sustainability report with gender-disaggregated data as well as gender equality awareness campaigns.