Supplier MM Flowers sources flowers globally for UK and European retailers. In 2020/2021 they featured widely in communications about work they and partners were doing to address the adverse impacts of the COVID-19 pandemic on workers in their supply chain, particularly women (GRDD Step 3). The project – Building Resilience in Flower Supply Chains – was funded by the UK Government's Vulnerable Supply Chain Facility and aimed to remediate the impact that COVID-19 has had on the East African flower sector, and build resilience for future pandemics. It ran from July 2020 to June 2021 and was implemented in collaboration with Fairtrade Foundation, Tesco, The Co-operative Group, Marks and Spencer, Fairtrade Africa, The Food Network for Ethical Trade and Women Working Worldwide. The project goal and objectives were widely communicated on a number of platforms, in line with GRDD Step 5. Alongside this, MM flowers also demonstrate good practice in this area by more broadly communicating about gender equality in their supply chain.
How is this Gender-Responsive Due Diligence?
MM Flowers' external communications reference gender equality in their supply chain – both as a broad theme and as a specific focus of projects they're running. Open communication like this around addressing adverse impacts for women in their supply chain aligns with GRDD Step 5. Additionally:
MM Flowers' core business messaging references a commitment to conduct business sustainably, transparently and innovatively.
They communicate about their projects, policies, practices and commitments through a variety of public platforms – including their website and social media platforms such as LinkedIn.
An annual Modern Slavery Statement is published online, in line with UK reporting guidance. Within this MM Flowers detail their commitments across their company to eradicate adverse social impacts and the ways in which they implement these commitments. Specific information about their business, supply chain, due diligence and monitoring, policies and practices as well as an assessment of the modern slavery risks within their own supply chain is all made public.
Within this statement, MM Flowers makes a public commitment around future intentions to develop gender training requirements for key roles within the business – public commitments allow for accountability.
For the Building Resilience in Flower Supply Chains project, MM Flowers are visible as an active partner in numerous online communications, including those published by Fairtrade Foundation and Coventry University as well as Ethical Trading Initiative (for a sister project).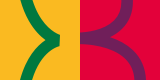 "MM Flowers' core business messaging references a commitment to conduct business sustainably, transparently and innovatively."
While the impact of the Building Resilience in Flower Supply Chains project is not yet known (as of December 2021 it has not been publicly reported on), there are notable gender-responsive due diligence achievements based on the project's intentions.
The project's aims, goals and objectives have been openly and transparently shared, including targets of benefitting 100,000 women and families and reaching 150,000 people with awareness raising campaigns to spread key health information to communities.
The project is not solely focused on gender equality, but recognises the adverse impacts that women face in crisis. While some activities focus on women, it is well communicated that a gender lens is used for all activities planned.
The project has been supported by research by Coventry University, into the economic resilience of flower workers and looking for ways to support income generation especially for women and people with disabilities. In line with GRDD Step 2 this means that the right risks are being identified and prioritised.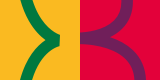 "In the longer term, this programme will support the Kenyan flower sector to become more sustainable and more resilient to shocks like Covid-19, while protecting the security of the flower supply chain for UK retailers."
– Tomilola Ajayi, Senior Media and Communications Manager, The Fairtrade Foundation.
Lessons and recommendations to others
While this review has been of online materials only, there remain a few lessons that others can learn around GRDD Step 5, including:
Keep content short, specific and easy to find. An easily navigable website that doesn't bury content makes attainment of this GRDD step more accessible.
Be proud of the work being done and attach your name to it – MM Flowers might not have a large online footprint, but they are visible in many places, particularly due to coordinated communications with partners.
It is possible to go further than MM Flowers, with more communication around gender-responsive due diligence actions taken, including an annual sustainability report with gender-disaggregated data, gender equality awareness campaigns, and more accessible communication methods including imagery and videos.