Fairtrade International is a certifier association that prides itself on improving the lives of farmers and workers across multiple sectors. They also specifically focus on embedding gender equitable policies in the farms that they work with. This commitment to gender equality across their business aligns with Step 1: Embed GRDD in policies.
Fairtrade International's Protection and Safeguarding Policy and Code of Conduct is a robust policy that is just one of the many that Fairtrade embeds throughout their whole business. This is one of the ways they commit to gender equality, increasing women's participation and empowering women and girls. Fairtrade also shows how, through supporting women's economic and mental resilience, they also ensure the growth and sustainability of business.
Fairtrade International's various policies aim to address gender inequality in their producer organisations. The gender-specific requirements include:
No discrimination on the basis of gender or marital status.
Zero tolerance of behaviour that is sexually intimidating, abusive or exploitative.
No pregnancy testing when recruiting workers.
Programmes to support disadvantaged and marginalised groups, such as women.
Developing a robust gender policy, over time specific to the producers.
This is further encouraged in producer organisations as seen in Ecuadorian flower farms where Fairtrade International takes the above requirements and updates them in order to support the specific needs of these women, for example anti-sexual harassment and other forms of violence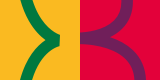 "Fairtrade International's various policies aim to address gender inequality."