adidas addresses human rights violations across their enterprise with a gendered lens which highlights the importance of Step 6: Provide For Remediation of the Gender-Responsive Due Diligence process.
adidas uses a dedicated third-party grievance channel to tackle a variety of complaints with a gendered lens. It allows them to track and address potential and actual human rights violations effectively across their enterprise, namely gender-based violations/issues.
In 2014, adidas established this third-party grievance mechanism. The aim was to organise the complaints into those received from employees through the employee hotline, and those from other complaints channels operating in adidas's source countries. The majority of these complaints to date are from trade unions as well as labour and human rights advocacy groups.
The enterprise committed to releasing annual reports that detailed the number and types of complaints, including the status of responding and resolving those complaints.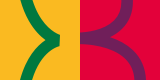 "adidas uses a dedicated third-party grievance channel to tackle a variety of complaints with a gendered lens."
In 2019, adidas handled 18 cases using its third-party complaint mechanism where complainants were able to report instances without fear of repercussions from the company, thus workers at adidas are now more willing to step forward. Of these, six were new, while 12 were carried over from the previous year. The company resolved ten of these cases during the year and disqualified one case.
Examples of complaints received and resolved related to gender issues:
Verbal, and sexual harassment and abuse
Threats of dismissal issued to factory worker representatives due to their efforts to form a labour union
A dispute relating to the amount of severance payable to approximately 20% of workers laid off following the closure of a factory
Neglecting to pay workers the legal minimum wage, employing unlawful contract workers, and offering insufficient coverage of social security and health insurance
Dismissal of factory workers following a strike over back wages and other demands
Terminating a worker protected by post-maternity immunity without authorisation of the Ministry of Labour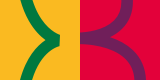 "To address [sexual, physical and verbal] issues, we require our suppliers to have in place appropriate policies, procedures and training programs for workers and managers, as well as grievance systems to handle worker complaints. We independently review the effectiveness of these systems and will intervene directly if we see evidence of sexual harassment taking place in our suppliers' factories."
Application to other enterprises
adidas has had success in resolving gendered grievances through their third-party grievance mechanism. By establishing this mechanism, with a gendered lens, they have improved the working conditions of their workers, especially the women. Other enterprises should also use such mechanisms using Gender-Responsive Due Diligence as women are the most vulnerable to sexual harassment and abuse by men in the workplace. By using GRDD, these cases can be identified and resolved a lot more effectively which means a better and more productive workplace.
This case study was written in collaboration with Plan International and Partnering for Social Impact.