IDH, the sustainable trade initiative
In 2015, IDH helped implement a pilot 15-month women's empowerment programme with Business for Social Responsibility and Ethiopian Horticulture Producer Exporters Association. The pilot programme consisted of assessing various flower farms on health and welfare standards as well as determining which parts of their programme were most useful for this sector, such policy intervention. The results from this programme found that sustainable change would only come from intensive and specialised trainings and policies that were aimed specifically at promoting gender equality. IDH agreed to co-fund the new and improved women's empowerment programme with a more robust approach as their tracking of the 2015 implementation efforts showed a willingness to update policies and attending trainings at even more farms.
IDH tracked the implementation of the 2015 pilot, and then used the learnings from it to launch the new women's empowerment programme in 2016. This included refining their impact assessment goals in order for the programme to more successfully deal with adverse risks. These goals were:
Reaching 20,000 general workers of target farms.
Improve the practices, policies and procedures of 42 farms.
Support gender sensitive training of managers and workers.
Prevention of harassment and assault.
Improved worker health and wellbeing.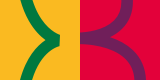 "With gender-disaggregated data, they can monitor the success of gender interventions carried out by companies and assess whether these inventions need to be improved on or adapted in any way."