80% of garment workers are women and yet they do not have the same opportunities for advancement, including training and education, as men in the same sector. Gap Inc. recognised this inequality in their supply chains and decided to take action. To support advancement of women workers, Gap Inc launched the Personal Advancement and Career enhancement (P.A.C.E.) programme in 2007. P.A.C.E. aims to educate and empower women workers by providing them with the life skills and agency to support their opportunities to advance their careers in the garment sector.
Some of the steps taken by Gap Inc. include:
Investigating working conditions in their supply chains
Regular corporate-wide human rights assessments conducted by internal and external experts to ensure that their employees across the enterprise are not having their human rights violated
Globally promoting WER as a central pillar for advancing human rights protections
Gap Inc. works with their suppliers to develop multiple programmes that strengthen gender-sensitive worker representation and equal involvement in decision making. The company also focuses on grievance mechanisms that allow their workers to feel valued and engaged at work.
In 2013, after witnessing the huge impact the initiative was having, the P.A.C.E programme was expanded to include women living in communities, moving beyond the workplace. This was followed in 2016 by an outreach programme aimed at giving early valuable life skills and opportunities to adolescent girls.
P.A.C.E. is also a part of a strategy that brings philanthropy closer to business interests, people, assets and expertise. Gap Inc. demonstrated that the biggest impact of the programme was increasing women's access to education and improved career prospects. They also found that by concentrating on gender equality in supply chains, Gap Inc. can better mitigate risks and negative impacts on their whole enterprise.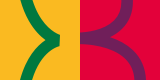 "Gap Inc. found that by investing in gender equality in supply chains, they can better mitigate risks and negative impacts on their whole enterprise."
As of early 2021, over 800,000 women in 17 countries have participated in the programme.
The feedback from these women has been overwhelmingly positive. P.A.C.E. has provided them with critical skills, both in the workplace and the home, that help them gain confidence and agency over their own lives and careers. Participants have reported numerous successes including better management of finances, taking care of their health, having better relationships with fellow women co-workers and better planning for the future.
P.A.C.E. has also reduced turnover and absenteeism and improved managerial skills, which has led to closer relationships with suppliers.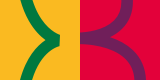 "We believe that women's empowerment is essential to advancing human rights protections globally and to achieve the United Nations Sustainable Development Goals."
Application to other enterprises
Suppliers who have implemented the P.A.C.E. programme have also reported the improvement of workforce productivity and greater retention of workers. Therefore, this gendered lens has led to an overall increase in the suppliers and entire enterprise's performance. This shows how critical Gender-Responsive Due Diligence (GRDD) is not only for the well-being of the employees but also for the success of the company as a whole. If more enterprises use GRDD programmes similar to P.A.C.E, they will be more sustainable and make a better commitment to Responsible Business Conduct.
This case study was written in collaboration with Plan International and Partnering for Social Impact.