FKL's constant revision of their internal and external policies is premised on developing a gender mainstreaming framework that addresses the needs and promotes the wellbeing of their women employees. These reviews allow the enterprise to remain accountable and to update any practices that require it. This includes the grievance mechanism, which is in line with Step 6 of the GRDD process, for which they partnered with the Women@Work campaign to ensure that the women workers can safely and anonymously report any adverse circumstances.
FKL has introduced numerous gender-responsive measures across their company and at their farms including:
A school feeding programme at a subsidised cost of Ksh 5 a day
A day care facility and early childhood development (ECD) centre.
Anti-Sexual Harassment policy, code of conduct, anti-harassment and violence policy, Human Resource and Employment policy, employee grievance procedures and gender committee guidelines.
A new breast-feeding policy that is set to enhance the already successful breast-feeding programme on the farm.
All of these policies and programmes are reviewed every two years, using gender disaggregated data to ensure that FKL stays updated with legal requirements, while also adjusting for current and future socio-economic risks.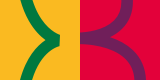 "FKL's constant revision of their internal and external policies is premised on developing a gender mainstreaming framework that addresses the needs and promotes the wellbeing of their women employees."