The H&M group has developed a global Human Rights Policy based on the UN Guiding Principles on Business and Human Rights. It has a particular focus on the rights of women working across the enterprise whereby they openly communicate on their processes. This commitment to communicating gender equality is an example of how to conduct Step 5: Communicate How Impacts Are Addressed.
The enterprise uses this Human Rights policy as a framework for identifying and reducing human rights risks across their daily operations, including their supply chain.
H&M organises and communicates on this policy through four steps:
Systematically conducting due diligence to identify and report on human rights-related risks or impacts.
Structured human rights management.
In-depth, and tailored human rights training across its business.
Incident management.
H&M also ensures transparency through their communication efforts linking directly to a concrete performance record. This includes a system that allows customers to know the exact route of the products they purchase from supplier to the store.
Their Sustainability report and website are also other ways to keep their stakeholders updated on their activities. This report also includes the gender ratio of workers, living wage levels and other factors relating to gender equality per supplier.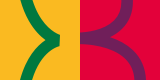 "Inclusion & diversity employment data show an increase in the percentage of women employees, overall, as well as at Board level."
H&M ranks the highest on the 2020 Fashion Transparency Index which measures how much companies openly disclose about their suppliers, supply chain policies and practices and their social and environmental impact.
More successes are shown in H&M's 2019 Sustainability Report such as:
H&M pays a higher average wage than the legal minimum.
Inclusion & diversity employment data show an increase in the percentage of women employees, overall, as well as at Board level. Yet, the percentage of women managers slightly decreased compared to 2018.
Status of rolling out Layers (H&M's comprehensive training programme on inclusion and diversity that seeks to raise employee awareness as well as encourage goal setting and actions). Approximately 3,600 staff have been trained since the training was launched in March 2018.
In the 2019 annual H&M Group employee engagement survey, 82% confirmed the statement "I am treated with respect and dignity."
H&M reported that the project We Care initiative has helped create 558 jobs for social entrepreneurs in Africa and India in its first pilot year.
Monki – a storytelling brand of H&M – aims empower young women by allowing them to express themselves and tell their stories. The platform offers consumers the chance to share their styles and form a community. Recent initiatives include collaborating with O-zine, the first LGBTQIA+ online magazine in Russia, to publish their International Women's Day special.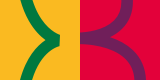 "We are committed to continue taking steps for greater transparency so customers can make informed decisions and drive a positive impact in the industry through our extensive work to become fully circular and climate positive, while being a fair and equal company."
– Hanna Hallin, Global Strategy Lead for Transparency, H&M Group.
Application to other enterprises
Open communication is vital for transparency as well as a way to inspire others to also take the initiative to be more sustainable. While H&M has been very transparent on all the initiatives and programmes they run, especially related to women empowerment and sustainability, they and others could take these further.  Gender Responsive Due Diligence offers a way for enterprises to use a gendered lens to ensure the sustainability of the business and employees.
This case study was written in collaboration with Plan International and Partnering for Social Impact.