The fashion and design retail group H&M has demonstrated a number of ways that they're communicating about their work to address adverse impacts in their supply chain (GRDD Step 5). As a large global retailer they are required to disclose certain information on the way they operate and manage social and environmental risks, and this can be seen through their Human Rights Policy, Sustainability Report, Annual Report and Modern Slavery Statement. While these reports don't apply a full gender lens (all data disaggregated by gender, accessible language), they are openly communicating the known risks in their supply chain, and some priority steps and actions they're taking to address these, particularly around gender equality.
How is this Gender-Responsive Due Diligence?
In line with GRDD Step 5, H&M have to varying degrees communicated about adverse risks, actions taken to address them, and the results from these actions.
Their 2020 Human Rights policy points to gender equality as an area that needs specific attention. H&M Group uses this Human Rights policy as a framework for identifying and reducing human rights risks across their daily operations, including their supply chain.
Also in 2020, H&M created a Gender Equality Strategy in partnership with International NGO Plan – this notes the priority areas that they will focus on (GRDD Step 2). This combined with their Human Rights policy openyl acknowledges the need to drive gender equality within their suply chain.
H&M Group uses their annual Sustainability Report (2020) and H&M Foundation website to communicate what they're doing around gender equality, share results as well as lessons and recommendations (see more in the next section), and make future commitments.
The Sustainability Report also provides a space to communicate about the different ways that they're collaborating around gender, including being a member of the Industry Summit and engaging globally in International Women's Day activities and awareness raising.
Their website showcases the various membership organisations, coalitions, and industry collaborations that the H&M Group participates in – a large number of these seek to address the environmental and labour rights risks within the apparel industry.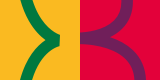 "Inclusion & diversity employment data show an increase in the percentage of women employees, overall, as well as at Board level."
The H&M Group as well as their Foundation have had some good achievements around gender equality in general, and communicating about it in particular. Including:
Identifying their gender priorities – health and safety, career and development, wages, and representation – based on a partnership with Plan, and openly communicating about them.
Communicating about the H&M Foundation Women in Enterprise partnership with CARE through an online article as well as a more detailed report. The communication materials include lessons learned and keys to success for others to learn from, as well as video material to make it more accessible. An additional video is also available on YouTube.
Disaggregating some data in their 2020 Sustainability Report by gender. This isn't standardised yet, as only data related to gender is disaggregated (e.g.: number of women in leadership positions) and all data could be gender disaggregated (including for example % of employees that agree with statements related to the workplace) , but the information they do have is clearly shown. It demonstrates that across their supply chain, 63% of workers, 24% of supervisors and 59% of representatives are female. Within their direct workforce, 74% of H&M Group employees are female, 71% of management positions are filled by female employees, and their board is made up of 67% female and 33% male directors.
Communicating updated information on the risks women in particular face in their supply chain because of COVID-19. Based on this, they have made a commitment through their Foundation to a long-term project to support women garment workers in Bangladesh, affected by the global pandemic as well as the increased automation of the textile industry.
Ranking highly in the Fashion Revolution Transparency Index for 2021 – demonstrating that they openly disclose information about their social and environmental policies, practices and impacts – in their operations and supply chain. One example is that H&M Group has uploaded data to the Open Apparel Registry, openly sharing the facilities that they source from.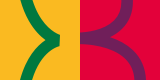 "We are committed to continue taking steps for greater transparency so customers can make informed decisions and drive a positive impact in the industry through our extensive work to become fully circular and climate positive, while being a fair and equal company."
– Hanna Hallin, Global Strategy Lead for Transparency, H&M Group.
Lessons and recommendations to others
Open communication is vital for transparency – while transparency alone won't tackle gender-related risks in supply chains, communicating about them and what you're doing to address them, is the starting point.
Think about the different places and platforms you can communicate – your data on another organisation's website is as important as listing it on your own.
Use of videos with subtitles is an accessible and inclusive way of communicating
While the H&M Group is open about the key initiatives and programmes they run – especially related to women empowerment and sustainability – they and others could take this further
This case study was written in collaboration with Plan International and Partnering for Social Impact.