Ethiopian Horticulture Producer and Exporters Association
The Empowering the Source programme has invested in gender interventions on Ethiopian flower farms to strengthen workplace systems as well as building capacities and giving workers support on various aspects such as maternity leave and Gender-Based Violence (GBV) grievance mechanisms. The major changes seen in the implementation of this programme aligns with Step 3: Address Adverse Impacts of the Gender-Responsive Due Diligence process.
Ethiopian Horticulture Producer and Exporters Association (EHPEA) works in collaboration with Business for Social Responsibility's (BSR) HerProject, with funding from IDH, The Sustainable Trade Initiative and the Floriculture Sustainability Initiative (FSI) to implement the Empowering the Source programme. One of the programme's main focuses is addressing sexual harassment and GBV at the farms and surroundings. Yet the implementation of this programme shows how it addresses a number of adverse impacts to promote gender equality.
The gender-specific steps taken by the programme include:
Establishing gender committees to investigate cases, mainly GBV related.
Strengthening the grievance mechanisms at farms.
Support for gender committees and improved mechanisms by leadership being actively communicated across the farms.
Awareness raising and training around gender-specific issues and rights such as sexual harassment and women workers' rights.
Clear HR policy and enforcement by farm.
Zero-tolerance of adverse behaviour which results in serious punishments.
Corporate leadership promoting gender equality and respecting workers' rights.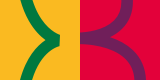 "The implementation of this programme shows how it addresses a number of adverse impacts to promote gender equality."